Children's Spa Parties
The Best Kids Birthday Parties in LA!



Our girls spa parties are super fun experiences of 2 hours each and are all-inclusive. GreenBliss Eco Spa provides spa activities, a craft project, silky robes to wear, spa-themed gift bags, and spa ambience (candles, rose petal-covered table tops, age-appropriate music playlists.) You provide the cake and candles!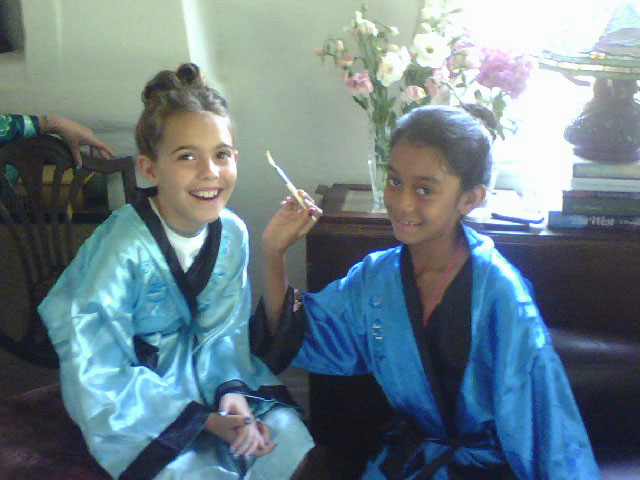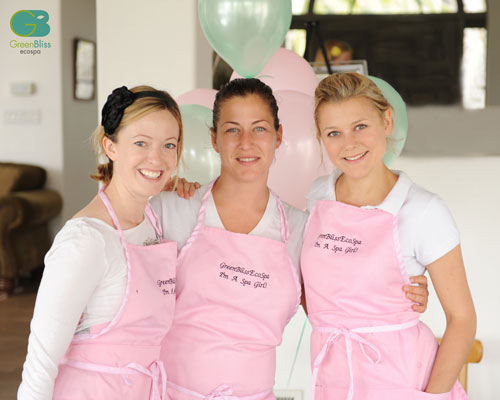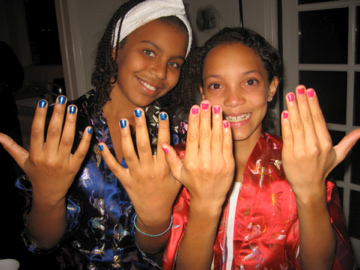 Planning a special event or celebration? Turn your girl's birthday occasion into something extra special and one she'll always talk about. Kid's Spa Parties are great for birthdays, Girl Scout events, school graduations, Bat Mitzvahs, a sweet 16 birthday or just an extra special sleep over.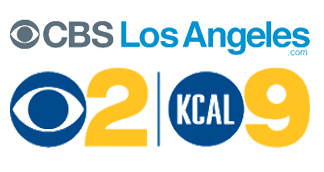 Top 10 Pick Children's Birthday Parties:  CBS-LA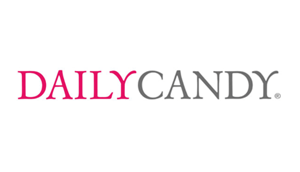 Editor's Pick of the Week: Daily Candy/Kids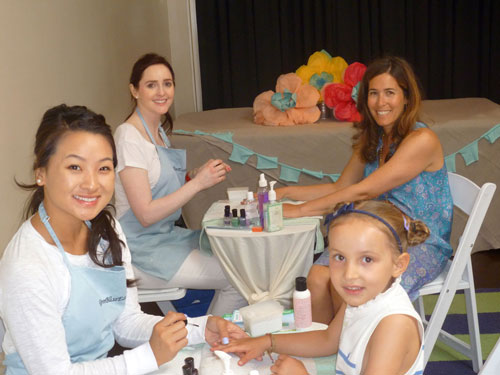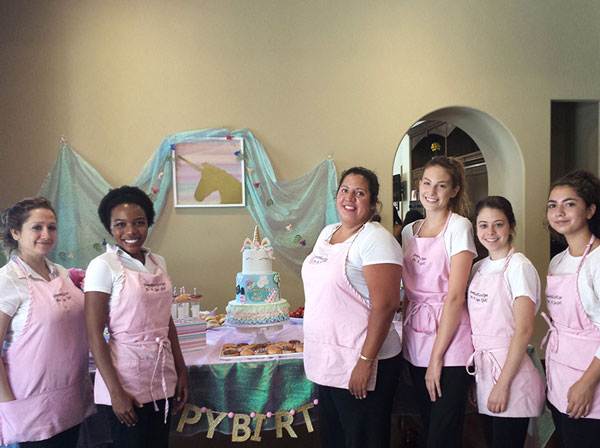 As an eco-friendly spa service, we use only 100% all natural, pure, organic products that are completely safe and non-toxic.
Your Blissy Missy birthday girls will live it up in eco-luxury style.  As one of the best LA BIRTHDAY PARTIES FOR KIDS, your quest for a unique experience will be fulfilled. Our staff is warm, caring, and friendly for the happiest of celebrations. We bring exciting beauty play to the younger Miss; and a cool salon experience to the older pre-teen girls. No matter what the age, though, you'll be giving her a spa party she'll always remember!
Blissy Missy Spa Party Packages
2 hours / $80 per girl
(minimum age 5 and minimum 10 girls for each party booking)
Discounts offered for larger parties, please inquire.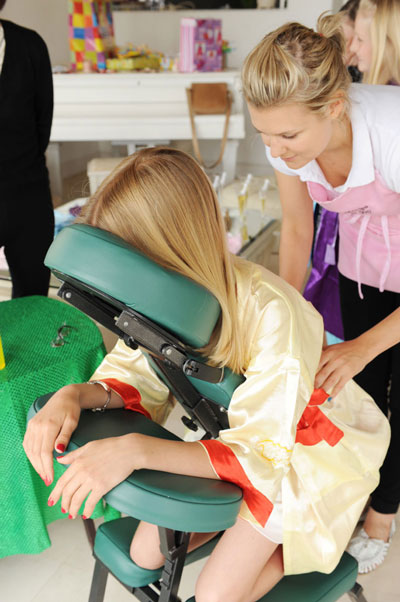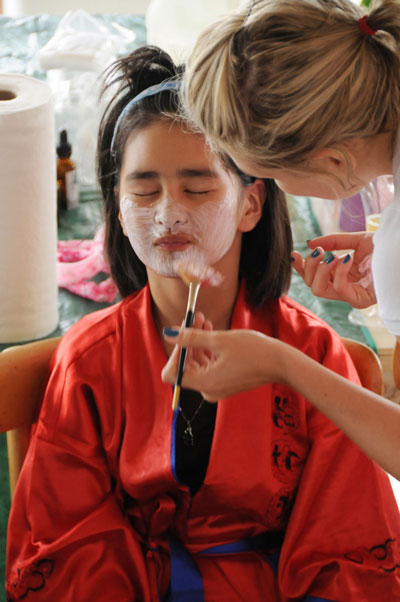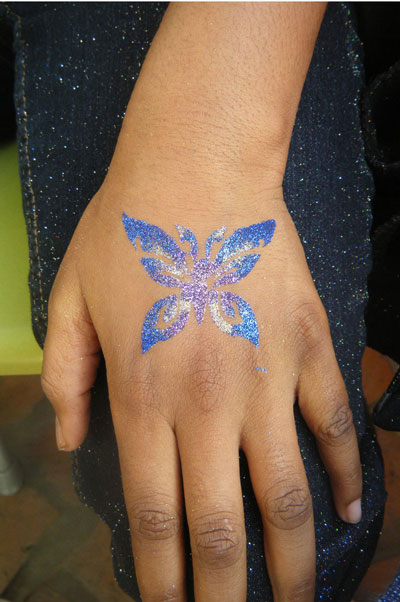 Our Blissy Missy Party Package includes the following:
Mini Manicures with non-toxic nail polish. We set up a display with over 50 colors to choose from!
Mini Facial with delicious 100% pure & natural skin care products including a bubble gum -scented face mask
Hair Decorating with lots of awesome temporary neon-brite colors and glitters 
Glitter Tattoos – choose from a gigantic selection of stencils and colors
Party Project – Our most popular Blissy Missy party idea! Making custom scented bottle of bubble bath for each guest to take home
Hanging Display rack of silky, colorful kimono-style robes for each guest to choose from
Gift Bags with a selection of high quality, age-appropriate spa and beauty products, including yummy flavored lip balm, fashion hair accessories, mirrors, makeup/pencil bags, and other super cool items
Valuable Coupons for party guests to use toward their own Blissy Missy parties
Additional A La Carte Blissy Missy Spa Party Options:
(Priced per guest)
Mini Pedicures with complimentary pair of embroidered flip flops
$20/12 person minimum
Fancy Braids/Hairstyling (fishtail, French, waterfall, crown, Dutch, etc.)
$350 for up to 12 | additional $20 p/p 
Aromatherapy Chair Massage (recommended for girls 10 and up)
$350 for up to 12 | additional $20 p/p 

Mendhi Art Henna Tattoos
$350 for up to 15 | additional $20 p/p 

Tarot Card readings – A light-hearted look into school, boys, friends, and all things fun!
$400 for up to 12 | additional $20 p/p 

Bubble Bath – Make additional bottles with organic, essential oil scented, paraben-free ingredients $10 each
Deluxe Missy Blissy Gift Bag can be customized to include an assortment of our premium non-toxic nail polish, organic hand/body lotions, bath and body care products, and other assorted goodies $35 per bag
"Randi, what an incredible party. The girls had such a blast and they were so excited. Your staff was wonderful with them. I can wholeheartedly endorse you to all the readers of my site!"
– Linda Perry, PeachHead Founder, mother of Amber and Jasmine, ages 8 & 10
"The party was so FABULOUS!  When I picked Lexi up at school today, she said that some of the girls even wore their robes to school today!  Needless to say, I am SO pleased to have found GreenBliss – you saved me on such short notice."
– Nora Siderman, mother of Lexi for her 8th birthday party
"Having you back for Ginger's birthday the second year in a row only made her more excited. She can't get enough of your parties and the fun you create."
– Brande Winget, mother of Ginger, age 9
"You guys rock! Your staff was so fun, caring, and so great with the girls. I'm very impressed and will tell everyone I know about you."
– Cynthia Klar, mother of Nicole for her 8th birthday
Mobile spa parties, events and services for the Greater Los Angeles area including Santa Monica, Pasadena, Malibu, and the San Fernando Valley
© 2023 GreenBliss EcoSpa
All image and content rights reserved.