Skin Food: Recipes For Beauty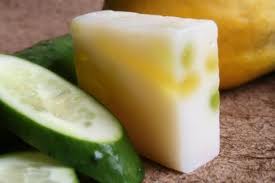 My basic philosophy about the beauty products I buy for my face, skin, and hair, is that if I can't eat them, then I wouldn't want them on my body.  All your personal care products are absorbed into your blood stream and end up in the same place as the food you eat.  As my previous post discussed, this is a chemical bath that you give yourself day in and day out.  As a way to be sure of the purity of your ingredients, and to save lots of money, try making a few things yourself.  You'll have fun experimenting in the kitchen, and I promise you:  your skin will show the results. Below is a list of healthy skin food items that will keep you safe and beautiful.
Here Are Some Skin Food Recipes For Beauty
Fennel/Thyme Cleanser: Fennel has been used throughout history as an aid to digestion or as a slight diuretic. As an infusion, fennel seeds can be gently cleansing and toning for the skin, and they can help reduce puffiness and superficial irritation. Thyme, which is used in antiseptic preparations, is a good astringent. Because this cleanser is very gentle, it can be used each morning. Dab it on your face and neck with a cotton ball, and rinse.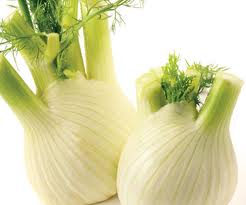 Ingredients:
2 sprigs fresh thyme, crumbled (or 1/2 T dried Thyme)
2 teaspoons fennel seeds, crushed
1/2 cup boiling water
Juice of Half Lemon
To Make: Mix the thyme and fennel seed in a bowl and cover with boiling water. Add lemon juice and steep for 15 minutes. Strain the infusion and store the liquid in a glass jar, in the refrigerator.
To Use:  Soak a cotton ball in the mixture and then rub onto face.  OR put in a spray bottle and spritz all over face before wiping gently with a tissue or cotton ball.
Facial Exfoliater and Conditioner: This dual-action scrub is wonderful because it exfoliates and tones at the same time.  The oats and cornmeal work to rid the skin of dead cells and the apple's juice tightens and tones. Honey has natural anti-microbial properties and helps calm inflamed skin.
Ingredients:
2 Tbls. Rolled oats
1 ½ tsp. cornmeal
1 Tbls. Honey (vegans substitute any kind of sticky syrup  – agave, maple, etc. to act as binding agent)
½ apple, peeled and cut into chunks
To Make:   Mash oats, cornmeal and honey into a thick paste with a fork.  Combine with the apple pieces in a food processor or blender until smooth.
TO Use:  Apply in a circular motion on face and then let sit for 20 minutes.  Rinse with warm water.
Face masks: Basic mask for all skin types:  yogurt, blended with mashed strawberries, or banana, or papaya, and tsp of honey.
The lactic acid in yogurt soothes, softens and tightens the skin and refines the pores. Its high nutrient content and natural antibacterial and antifungal properties also get rid of germs and other bacteria.
DID YOU KNOW?  A member of the rose family, strawberry contains salicylic acid, which rids the skin of dead cells, allowing it to absorb moisture more efficiently. Strawberries also have a mild bleaching effect on the skin and help prevent and heal blemishes.
Cucumber Anti-Aging  Mask
Chop 4 – 5 leafs of fresh mint for a few seconds in a blender.
Peel and deseed a half a medium sized cucumber.
Add cucmber to the mint leaves to make a puree.
Beat 1 egg white and keep it separate, then add this egg white to the cucumber mixture.
Apply this evenly on your face for 20 minutes and then rinse it with water and pat it dry.
(Drink cuke juice and eat cukes for overall health benefits)
Pumpkin/Papaya Enzyme Peel: If you have visited spas and resorts in exotic locales such as the Pacific Rim, Bali, Hawaii, and Tahiti, you've probably seen a facialist select and mash fresh fruit in front of you for a fresh-on-the spot enzyme mask.  This mask revitalizes dull skin and leaves face fresh and glowing.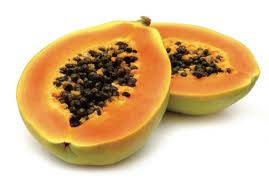 Ingredients:
2/3 cup fresh papaya, mashed
15 oz. can pure pumpkin
1 egg, beaten
Cut the papaya in half and scoop out the seeds. Scoop out the papaya fruit and mash it well to eliminate lumps in the mask. Beat the egg until it is frothy. Combine that with the papaya. Add the pumpkin to the egg/papaya mixture and whip together. You can also mix the ingredients in the blender or a food processor for an extra smooth mask.
Moisturizers Equal parts Aloe vera juice and mineral water. Heat both ingredients in a double boiler to reach a creamy consistency.  Cool and store in a glass jar in fridge.
Mix 1 tsp. of almond oil and 1 tsp of distilled water.  Keep in a glass jar in fridge.  Smooth a pea-sized amount over your face for a dry skin moisturizer.
Coconut oil, olive oil, or almond oil are all anti wrinkle and dry skin moisturizers, and can be applied liberally and directly onto skin.
Blemish Remover
Aspirin/Apple Cider Vinegar
Dissolve 2 or 3 aspirins in a ¼  cup of Apple cider vinegar, dab with a cotton ball.   Salicylic acid in the aspirin helps dry out the blemish and the Cider vinegar contains alpha-hydroxy acids. It helps eliminate fatty deposits on the skin and helps with reducing scaliness. It helps regulates the pH balance of the skin.
Hair Conditioners:
Mayonnaise or egg yolks, mixed with mashed avocado creates shine and bounce
To promote growth & shine: rosemary essential oil mixed with warm olive oil
Tame your frizzy hair by rubbing coconut oil into your hands and applying sparingly onto your hair, you don't want to overdo it – too much will make your hair look greasy
Rinse your hair with baking soda to get rid of shampoo build-up and styling residues.
Rinsing your hair with lemon juice will bring life and shine back to dull hair; it will also streak it and lighten it naturally when exposed to sunlight.
Apple cider vinegar mixed with water will give your hair shine and bounce
Teeth Whitener: Mix equal parts salt and baking soda. Wet toothbrush and dab into mixture, then scrub teeth.  Salt is a wonderful exfoliator so it removes coffee, tea and food stains, and baking soda is a gum protector,
Achy swollen feet: Soak in grapefruit juice  or make a fresh rosemary infusion (pour boiling water over the rosemary and let it sit for an hour or so.  Pout the "tea" into you hot foot bath)
Body Exfoliators
Coffee Body Scrub
3 T Coffee grounds (organic-caffeinated)
1 T Course Sea Salt (optional)
To Make:  Brew a fresh pot of coffee. Enjoy a cup, if you like. Put grounds (and salt) in a small bowl. Use grounds within 20 minutes of brewing before oxidation occurs.
To Use:  Scrub mixture over entire body while in the shower. Rinse. Tone. Moisturize
Orange/Cornmeal Body and Face Scrub
1/2 of an Orange
4 Tbsp Cornmeal
To Make:  Squeeze orange juice and pulp into a bowl and add the cornmeal. Mix into a paste.
To Use: Apply onto freshly washed face and body. Scrub gently for 2-3 minutes. Rinse, tone, moisturize.
Tired, puffy Eyes:   Two black tea bags that have been steeped, squeezed out and chilled in fridge.
Chamomile tea bags are good for red and puffy eyes.
Two Ways to Reduce Dark Circles Under Eyes
These are great for tightening sagging under-eye skin, too:
1. Apply grated cucumber, either alone or mixed with an equal measure of carrot juice, to area beneath eyes. Allow to stay on for 20 minutes, then rinse with cool water.
2. Mix grated cucumber with milk and refrigerate 30 minutes, then apply to under-eye skin and allow to stay on for 20 minutes. Rinse with cool water.
Sunburn:   Use 4 or 5 large family sized Lipton tea bags, steep in bath water.  Soak whole body in tea bath.
Dry skin:   Rub Flax Seed oil on affected area.  For Itchy skin, bug bites:  Cucumber juice
Mouthwash & Gargle: Parsley is a valuable cure for bad breath. Two cups of water should be boiled and several sprigs of parsley, coarsely chopped, should be steeped in this water along with two or three whole cloves or a quarter teaspoon of ground cloves. This mixture should be stirred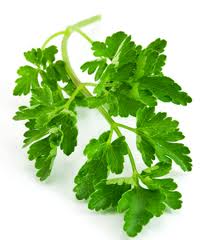 occasionally while cooling. It should then be strained and used as a mouthwash or gargle several times a day.
Deodorant: In a container or a Ziploc bag, combine ½ cup cornstarch with 2-4 drops of essential oil (you can pick your favorite scent) and shake well. Dust your armpits with a duster, cloth, or even your hands. It works as well as commercial deodorant.
Sunscreen: zinc oxcide powder (buy on ebay) and organic body lotion (unscented and undyed).  Add a few drops of  tinted organic liquid makeup.   Mix well, and smoothe on your skin often if you are exposed for more than 30 minutes or are in water.