Green Holiday Tips: Part Two
Happy Christmas/Merry Hannukah!  Part two of simple, easy ways to green your holidays and in addition to gifting your loved ones, you are also gifting the Earth by lowering your impact/carbon footprint.
Green Holiday Tips: Decorations
Lights/Decorations
Switch to LED lights.  They use 90% LESS electricity than conventional strands of holiday lights!
Check out eBay's World of Good for tons of "eco-positive" ornaments made by fair trade workers around the world.
Consider buying a tree with roots, then plant.  Planting a new Christmas tree after is a great way to leave an eco-friendly legacy. After only a few years, you will have a living reminder of fun and enjoyment in Christmas Past. American Forests

.org

provides detailed information about tree planting.
Living Christmas Trees.com will deliver a live tree in a pot that you care for and then return to them after the holiday.  They will keep the tree in rotation year to year for about 7 years, or until it becomes too big to bring indoors.  At that time, they will plant the tree as part of a re-forestation project.
If buying a cut tree, then dispose of it responsibly by not adding it to the landfill with your regular trash.  Contact the Public Works Department, or your neighborhood's sanitation service, as most LA County municipalities have some type of Christmas tree disposal program. Some have central collection points, others collect the trees at curbside.
Gift Wrapping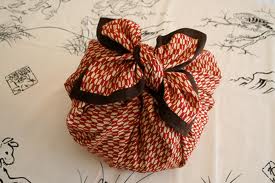 Instead of buying virgin paper that will be thrown away, try these interesting alternatives:
Old Paper Maps (visually unique and a great conversation piece)
Furoshiki  (a Japanese tradition of wrapping the present in fabric scraps with interesting knots)
Recycled big glass jars (mayo, pickles, etc.) –line with fabric scraps to conceal the gift and decorate the lid with found objects like pine cones and buttons or beads
Use shredded paper from your office waste can or freshly popped popcorn to pack breakables instead of Styrofoam peanuts.
Gift Giving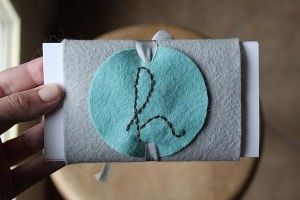 Consider these alternatives to  a gift purchased from  big box stores, malls, and multi-national chain stores
Patronize local, owner-operated and small  neighborhood shops and boutiques (keeping it local keeps it green)
Don't buy stuff at all:  make donations to environmental groups or humanitarian charities in the name of your giftees.
Create gift certificates of your time or skill sets as gifts:  2 hours of babysitting or dogwalking; organize closets/garage, plant a small herb garden, build a bookshelf, wallpaper a bathroom, fix a broken bicycle, etc.  Hanging out with your giftee while you give your "gift" is priceless
Best Wishes for a healthy and joyful season filled with love and peace.