Beat The Heat Late Summer Beauty Recipes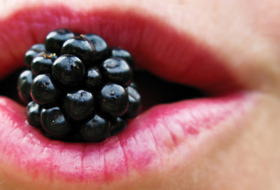 The dog days of summer are upon us, and nothing feels better on our heat-tired bodies, than anything cold.  At the same time we are languishing with despair that the bracing winds of Autumn will take forever to get here, the farmer's markets are abundant with fixin's for some fabulous ingredients to soothe and calm until the seasons turn.
Summer Berry Lip Potion
1  tsp Aloe vera gel
½ tsp  Coconut oil
1/8 tsp vitamin E oil
Several drops of the flavor oils of choice (strawberry, cherry, etc.)  Note:  these can be easily purchased online by typing "flavor oils" into your search engine.  Organic versions of the oils will not cost much more than conventional.  You should be able to buy a 4 – 6 ounce bottle for under $10  – enough to flavor gallons of your lip potion.
Combine all ingredients by stirring together in a glass or ceramic bowl.  Store in refrigerator, tightly covered.  Use on dry, chapped or sunburned lips when the mixture is very chilled.
Additionally:  Several drops of the juice of a strawberries and or beets, combined with a few drops of coffee stirred into your potion, will color it a nice, rich, dark red.  The added bonus is that once you juice the berries and the beets, and make the coffee, you have some beverages with which to toast your very clever creativity at making your own lip balm!!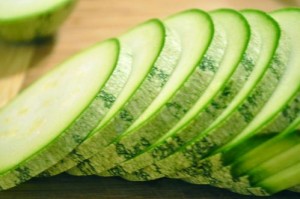 Parsley, Cucumber, Yogurt Face Mask
Juice of one fistful of fresh, organic parsley
Half a large cucumber, grated
1/2 cup of full fat Greek-style or goat's milk yogurt
Mix all ingredients together in a glass or ceramic bowl and then chill for one hour.  Apply liberally to a clean, dry face.  Let dry for up to 20 minutes.  Lay down and enjoy your chillin' beauty time while the mask sets.  Rinse it off with lukewarm water, pat dry.
Parsley increases blood circulation to the skin and helps purify it. Other than stimulating, soothing and cleansing skin, parsley is a source of remarkable skin nutrition as it is rich in Vitamin C, pro vitamin B5 and chlorophyll – all great skin rejuvenators and nourishers.  The cucumber is also a great hot weather cool down for the skin, and the milk lipids (fats) in the yogurt, work wonders to plump up depleted skin.
The lactic acid in yogurt soothes, softens and tightens the skin and refines the pores.  Because it is a fermented product, the natural antibacterial and antifungal properties get rid of germs and other bacteria that can cause breakouts and disruptions.
Zucchini Eye Relief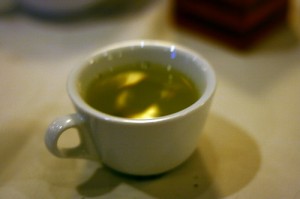 Peel and cut 2 thick slices from a fresh, organic zucchini
Brew a cup of organic, high-quality green tea.
Put the zucchini slices in the cup of green tea to soak, then chill in the fridge for one hour.
Put the chilled, tea-soaked zucchini slices over your tired, red, or puffy eyes for instant relief.  If you can lay down for 20 minutes, undisturbed, while you do this, even better.  If you can do this at the end of every day, then think how awesome your eyes will look!
Loaded with antioxidants and plenty of tannins, green tea bags shrink swelling and reduce fluids around the eyes.  The vitamin A in the zucchini is good for nourishing the delicate tissues around the eyes.